What We Offer
Extensive Range of Window Dressings
Blinds by Design offer an extensive range of window dressings to compliment every room of your house. Whether you're looking for blinds, curtains or shutters, our team of experts will help you choose the perfect style and design to compliment your room and decor to create the look you have always wanted.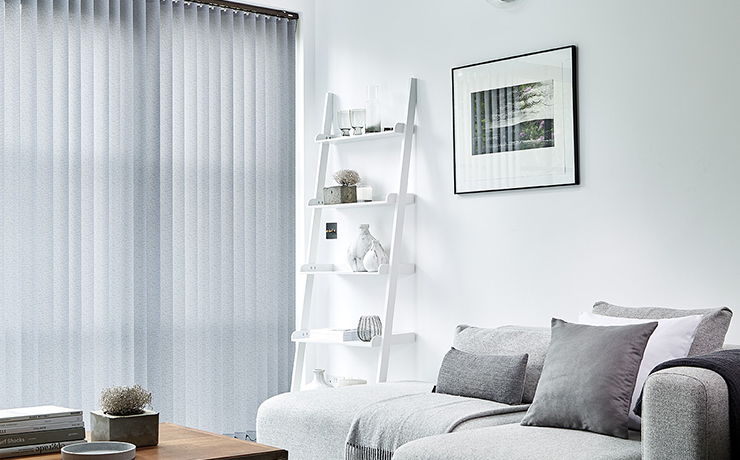 One of the most versatile and stylish window blinds available. We have an extensive range of fabrics to choose from including plain and textured to full blackout, sheer and wipeable for easier cleaning. Operating options include, standard pull cord, Wand (child safe) and motorised. We supply and fit for both domestic and commercial.
We can supply roller blinds to suit any window in your home, from the kitchen through to a bedroom, all styled and made-to-measure perfectly with various finishes and trims…1000s of fabrics in stunning patterns, colours and textures including blackout options, great for children's  bedrooms. We can also install Perfect Fit or Intu for that ultimate finish and no drills needed!
Venetian blinds are very popular and perfect for kitchens and bathrooms. Our aluminium blinds are both strong and lightweight. Incredibly easy to clean, they don't rust and any water splashes simple run off the slats. Simple to operate, you can tilt and turn the slat to control ambient light as you like it, or simply pull them up to a full open position to allow light to flood the room. Available in an extensive range of colours and styles, and controlled manually by cord or wand, also electronically.
Simple and yet incredibly effect, Roman Blinds window dressings use one piece of fabric that folds into pleats when in the upward open position, When closed, they look like a singular flat piece of fabric, meaning that they sit flat to create a slick and effortlessly stylish finish to your window. Operating is generally by standard pull cord. We have an extensive range of fabrics to chose from including blackout.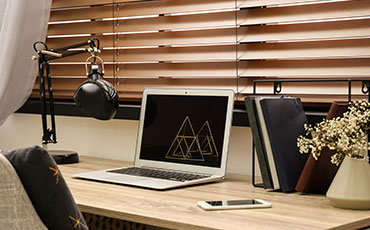 Wooden blinds deliver the perfect design statement for those looking to add style and contrast to a room and available in a range of shades to compliment your decor, or colour matched to your rooms colour scheme. Slats are typically 35mm or 50mm widths, each controlling light and darkness slightly differently due to their size. All can be made to suit your window size. Simple to operate, wooden blinds can be ordered with and without tapes, and fitted inside or outside the window recess.
Contact Us for a No Obligation Consultation
Intu and Perfect Fit Blinds
Incredibly popular choice for that contemporary, stylish look, the Perfect Fit® or Intu® system provides the perfect finish. The blinds fit neatly within the bead of the door or window frame, therefore moving at the same time as when windows and doors are opened or closed. No loose fittings or cords, the tension system allows the blind to lower or raise easily, making it child safe.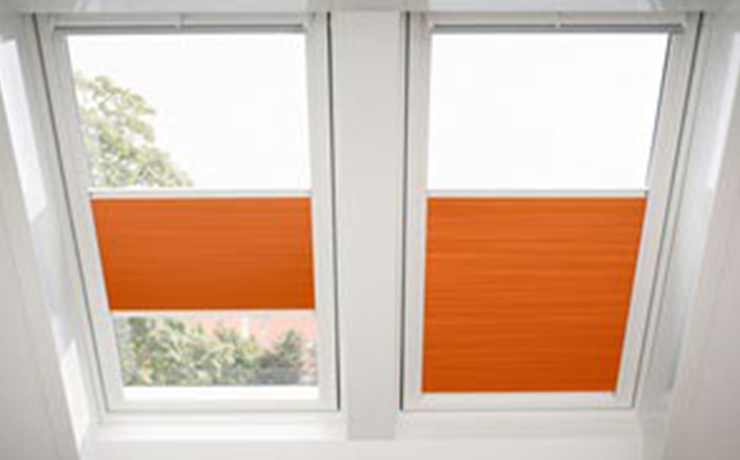 Velux® and Skylight Blinds
Sky and roof light windows are stunning features in a room, allowing natural light to flood into the room, but of course there are times when we need a blind! Our VELUX® range includes roller, venetian and pleated blinds all available in beautiful designs, plain options and blackout fabrics. We will supply and fit, all you need to do is choose a style to best suit your room!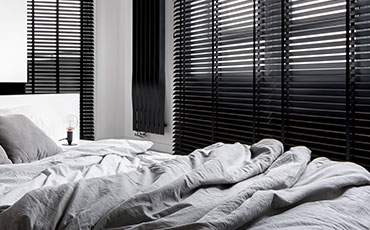 A perfect alternative to the real thing, water resistant faux wood blinds are ideal for bathrooms and kitchens to withstand steamy and high humidity rooms. Designed with the wood effect, they are available in varying shades, finishes and slat widths. Just as stylish as real wood, with coordinating tapes and all manufactured to the bespoke size of your windows.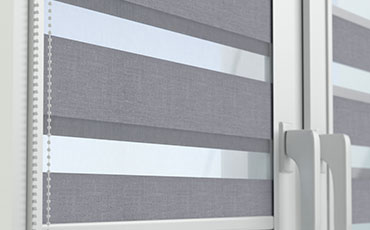 If you're looking for a modern, stylish twist to the traditional roller blind, vision blinds are the perfect fit. Also known as 'Dual Shade blinds, they are a clever use of transparent and opaque fabrics, two layers of horizontal striped fabric work together to achieve a truly inspirational effect of calming light softly entering the room whilst blocking light for that discreet privacy. All blinds made to measure and fitted perfectly, you only need choose your colour scheme!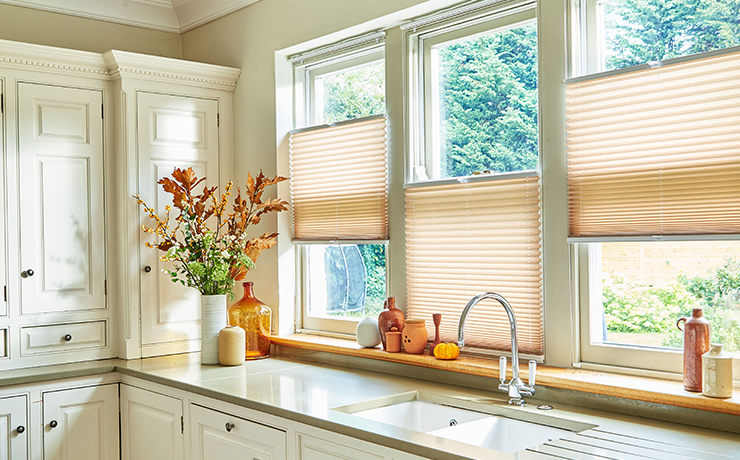 With an extensive choice of fabrics to choose from, pleated blinds are ideal and popular for use in conservatories, particularly as we can match the material for both the roof lights and windows. All our pleated blinds are made to size, therefore extremely versatile, and great for shaped windows. Free hanging and roof blinds available with manual or electric controlled. From measuring to fitting, our service is guaranteed.
No Obligation Consultation
Need Help?
If you have any questions regarding our products or services, please get in touch by completing the contact form and we'll contact you directly or simply call 01260 299 866